Casey


15 year old, appendix, bay mare. Casey is a beautiful, mover that will help her riders excel in dressage. Casey can help you learn the basics of riding all the way through the intricacies of dressage.
---
Oliver
16 year old, Welsh-cross pony. This guy is worth his weight in gold. Oliver takes his job of teaching kids how to ride very seriously. He is unflappable and loves to have kids dote and hang all over him.
---
Wyatt
5 year old, Shetland/Paint cross. Wyatt is a flashy mover, but loves taking kids around the ring, jumping, and being loved on. He is a sweet, loveable, kids pony. Wyatt also goes out to horse shows, and has been doing a spectacular job in the show ring.
---
Argo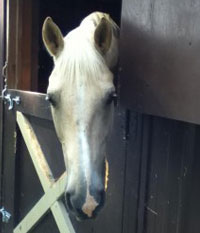 8 year old, palomino, Morgan, gelding. Argo joined Harmony early last fall. He has been excellent at helping riders gain experience outside the ring and over cross country fences. This flashy pony will be one to watch in the show ring this year!
---
Zoey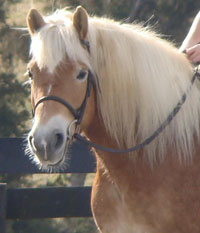 5 year old Halflinger, mare. Zoey loves working. She walks, trot, canters, and jumps. We have even started taking her to shows and schooling cross country. Not much bothers this cute little mare, her favorite part of working is the treats she gets from her riders.
---
George Gershwin
16 year old, off-the-track thoroughbred, chestnut, gelding. Gershwin has been teaching students with Stacey for over 10 years. He has competed in jumpers, dressage, and at the beginner novice level of eventing. He is for advance level students. His current competition partner is Susan Zarobinski.